LOS ANGELES (May 24, 2023) – SQUARE ENIX® announced that the May version update for FINAL FANTASY® XI Online is now available. Today's update includes the final chapter of The Voracious Resurgence™, where players will finally unravel the tangled threads of a conspiracy that threatens the very fabric of the world. A recent update also implemented new challenges in the Ambuscades and various special campaigns for May.

Details on the new content featured in the May version update can be found below: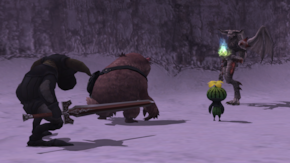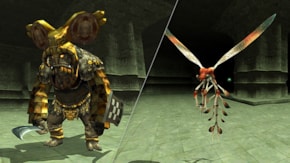 The Voracious Resurgence – In the latest entry of the saga, Chapter 11, Part 2, where the final battle is nigh!
Prime Weapons Reforging – A new tier has been added to the most powerful weapon set!
Updates to Ambuscade – The foes in Normal and Intense Ambuscades have been swapped out. Challenge the returning Orcs and Flies!
Login Campaign – The May 2023 Login Campaign runs through June 2 at 7:00 a.m. Pacific. Receive points and exchange them for in-game items. This month's special item is an Ageist.
Adventure Gratitude Campaign – From May 15 through July 3 at 7:00 a.m. Pacific, log in at least once per week, for up to four weeks, to receive special items in thanks! Players can receive one Echad Ring (first login), one Red Crab mount (second login), Cipher: Kupofried (third login), and one Vana'clock (fourth login).
A.M.A.N. Trove Test Your Luck Campaign – Through June 1 at 7:00 a.m. Pacific, players will receive two silver vouchers the first time they log in each day.
The May FINAL FANTASY XI digest video features Producer & Director Yoji Fujito as he provides an overview of this month's updates. Check out the video at: https://sqex.to/vbqRb.

Full details of the May version update can be found at: https://sqex.to/kDbdw.

Additionally, new video guides for returning players were added to the WE ARE VANA'DIEL special site.

Finally, FINAL FANTASY XI users can check out the active discounts on world transfers and expansions through May 31 at 1:00 a.m. Pacific. Learn more at: http://sqex.to/hmQh3.

FINAL FANTASY XI Online is an online multiplayer RPG that challenges players to journey through the world of Vana'diel® — a world of fantasy, adventure, and exploration. Heed the call and join players from around the world to become the hero that Vana'diel needs. Discover new creatures, pioneer wild lands, and conquer quests on your daring journey.

FINAL FANTASY XI Online is rated T (Teen). Please visit the Entertainment Software Rating Board (ESRB) website at www.esrb.org for more information about ratings.

Related Links:
Official Website: https://press.na.square-enix.com/
Official FINAL FANTASY XI Website: http://www.playonline.com/ff11/index.shtml
Facebook: https://www.facebook.com/FinalFantasyXI/
Twitter: @FFXI_EN

About Square Enix, Inc.
Square Enix, Inc. develops, publishes, distributes and licenses SQUARE ENIX® and TAITO® branded entertainment content throughout the Americas as part of the Square Enix group of companies. The Square Enix group of companies boasts a valuable portfolio of intellectual property including: FINAL FANTASY®, which has sold over 173 million units worldwide; DRAGON QUEST®, which has sold over 85 million units worldwide; and the legendary SPACE INVADERS®. Square Enix, Inc. is a U.S.-based, wholly owned subsidiary of Square Enix Holdings Co., Ltd.

More information on Square Enix, Inc. can be found at https://square-enix-games.com

# # #

FINAL FANTASY XI © 2002 - 2022 SQUARE ENIX CO., LTD. All Rights Reserved.
FINAL FANTASY, DRAGON QUEST, SQUARE ENIX, the SQUARE ENIX logo, SPACE INVADERS, and TAITO are registered trademarks or trademarks of the Square Enix group of companies. All other trademarks are properties of their respective owners.